Chartered Accountants in Milton Keynes
All the support and expert advice you need, so you can focus on the things you love. Let us take the hassle out of accounting and save yourself time and money.
Friendly | Professional | Affordable
Are you a Sole Trader, Partnership or running your business through a Limited Company?
How often do you hear accountants boast to you?
'We're proactive, friendly accountants for SMEs – always here to help.'
Wonderful words … but let's be honest.
In reality, do they paint a true picture of the service on offer?
Well – with Ray Accountants, they definitely do!
Why not find out for yourself?
What's special about Ray Accountants?
Get in touch and you'll find out in no time….
You'll immediately feel the "Ray Accountants" difference, as you begin to experience the numerous benefits of our unmatched expertise and friendly, client-focused approach.
You'll soon understand why so many individuals and companies choose us, and stick with us! 
Are you a Small or Medium business owner running a Limited Company? Maybe you're a Self-Employed individual? A Partnership or a LLP? Perhaps you're a Buy-to-Let investor, earn a foreign income or a Non-UK tax resident? Or are you a Charity or CIC working to help the communities?
Whichever is you, we have the know-how and experience to support you towards even greater success.
Find out more about who we help and how we can help you.
Either way, you need an accountant with experience and expertise. Of course you do. Doesn't every business? But you also need an accountant you can call – and just as important – one who will respond. Read more about how we work and who we work with
Our accountancy business is growing.
Is it our client-centred approach?
Is it our expertise and know-how?
Is it our transparent, friendly customer service?
Find out why so many businesses based in Milton Keynes and other cities are making the switch to Ray Accountants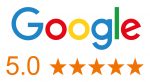 Having just set up my own company, I needed an accountant to help me get all the company accounts, paperwork, Corporation Tax and reporting procedures in place. Saqib proved to be a reliable source of advice and guidance. He responds quickly and has a proactive approach if anything new or unexpected has to be dealt with. I am very happy to be working with him.
Have been Ray accountancy for over 2 yrs now, Saqib manages both my company and personal accounts. Has good knowledge on the taxation area and was successfully able to manage my international footprint challenges. Always received the correct advice for all my complex scenarios. Does not charge a bomb and will provide advice on all aspects without charging extra. Very proactive in his approach, will keep you in his mind always. More than happy to recommend Ray Chartered Accountants, it will not fail you.
Extremely professional service provided, with a willingness to quickly respond and advise on many ad hoc tax issues. Tax efficiency being their strong point.
Brilliant advice and people who are always there for help and advice when you need it and very professional. They offer excellent services and support every step of the way and being new to contracting, the accountancy has supported me from the start. I have and will continue to recommend Ray Chartered Accountants.
Having started contracting around 8 years ago, I had been using a firm, who with hindsight and experience were somewhat detached in their approach. I moved across and have been using Ray accountants for a few years now and the variation in approach is clear. Both were professional, but I certainly get a more personalised service now, which is tailored to my needs as opposed to a cookie cutter service. I am quite particular in my approach and requirements, but rather than simply executing, where required, a steer may be provided, which aligns with how I operate. I have no hesitation in recommending others to use the services and like myself, I would advise to at least have a conversation.
Great service and very efficient. If I had any queries or issues these where quickly answered. Would recommend.
I have been with Ray Accountants from last 5 years. They have always been really helpful and responsive to my questions. Excellent professional service!
Saqib is great! honest, friendly and efficient. All at a very reasonable cost for the service they provide. Highly recommended.
Ray Accountants were our accountants for the duration of the Company. All matters, including the setup of the Company through to termination dealt with in an outstanding, professional and timely way. I would wholeheartedly recommend Ray Accountants.
Ray Accountants have been helping me complete my Tax Returns for the past couple of years. They are sure to provide an efficient, hassle free service whilst being very competitive.
Being a contractor, I was using an online accountancy firm. To say I underestimated the support I needed would be an understatement. Having been constantly frustrated I was referred to Saqib at Ray. I'm now much better informed and have been able to plan my tax much better and efficiently. Thank you for your help, I would and have recommended you gladly.
Used Ray Accountants first time and I am really pleased with the service as they dealt with my case in a very efficient way. Thanks for your professional Service and ! hope to continue doing business going forward.
Quick response and turnaround, good value for money compared to other firms.
Are your accountancy and tax affairs keeping you awake at night? Are you looking for Chartered Accountants who are
professional?
friendly?
affordable?

Then get in touch today!