Annual Accounts & Tax Returns - Advisors in Milton Keynes
Whether you're running a business, operating a charity, earn a foreign income or are a buy-to-let investor, our team at Ray Accountants can help with all your tax and accountancy needs in Milton Keynes and anywhere else in the UK. 
We'll make sure that you operate most tax efficiently keeping your tax bills low. We'll also ensure that you stay compliant with all statutory regulations. With Ray Accountants, you get all this … and much more, all delivered in an efficient, pro-active, and friendly manner.
Why not find out more for yourself?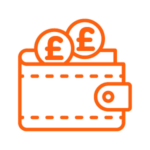 We'll prepare your year end accounts for submission to HMRC and Companies House. But we'll do more than this. We'll also make sure you understand the accounts and their implications for growth and taxation for your business.
We perform these essential tasks for…
Corporation Tax Returns and Advisory
We relieve you of the burden of preparing and submitting your company tax return each year. Think how much time this will save you! Here's just a handful of the areas in which we'll support the success and growth of your business or organisation:
• All the advice you need about claiming capital allowances and reliefs to reduce your tax bill.
• Guidance on group structures, surrendering or managing losses within a group, dividend income from foreign entities and transfer pricing.
• In most cases, when dealing with corporation tax matters, we can act as your agent in corresponding directly with HMRC on your behalf.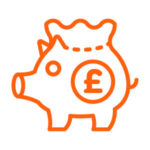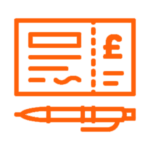 Shouldn't you be spending as much of your work time as possible, doing what you do best – managing and growing your business? You certainly shouldn't be carrying out bookkeeping tasks in the evenings or at weekends. This is exactly where we come in! Our service is:
pro-active | efficient | straightforward |  transparent | affordable
Are you registered for MTD (Making Tax Digital)? Do you have to be? We'll help with this and ensure your VAT returns are submitted accurately and on time. We're familiar with and can support you in using all the main accounting software platforms – Quickbooks, Xero, Sage, Quickfile etc.
We provide both onsite and offsite bookkeeping services in Milton Keynes and other cities. If it helps, we'll outsource to you a resource to help you clear any backlogs or to provide cover for any staff shortages.
Our payroll specialists in Milton Keynes will deal with the long-winded procedure of payroll. Because of taxation and employment legislation, this can develop into a complex process. Get it wrong, and there could be large penalties to pay.
Our services include
• Tailored weekly or monthly payslips
• Management of paye, national insurance, sick pay, maternity & paternity leave.
• Monthly RTI submissions and year-end returns and reports.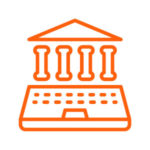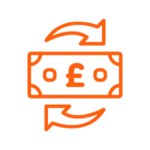 VAT is a complicated tax regime. As your VAT advisers we'll support you by:
•  Providing expert advice, ensuring that you remain legally compliant
•  Applying to HMRC to get your business registered for VAT 
•  Providing ongoing support by preparing and filing your VAT returns
•  Providing advice on implementing tax efficiencies 
•  Providing VAT advice on selling goods or services outside of UK
Personal Tax Returns and Advisory

As your personal tax advisers we'll work with you to develop a complete understanding of your personal and business circumstances in order to advice you of any tax efficiencies that you should be taking advantage of.
We'll prepare your self-assessment tax returns for onward submission to HMRC along with computing your tax liability.
We provide personal tax services to :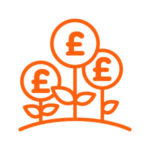 Do you need support with your business's Accounts and Tax Returns preparation? Are you looking for someone to do your bookkeeping or run your payroll? Then you need Chartered Accountants who're
professional
friendly
affordable

Get in touch today!